Cat and Bear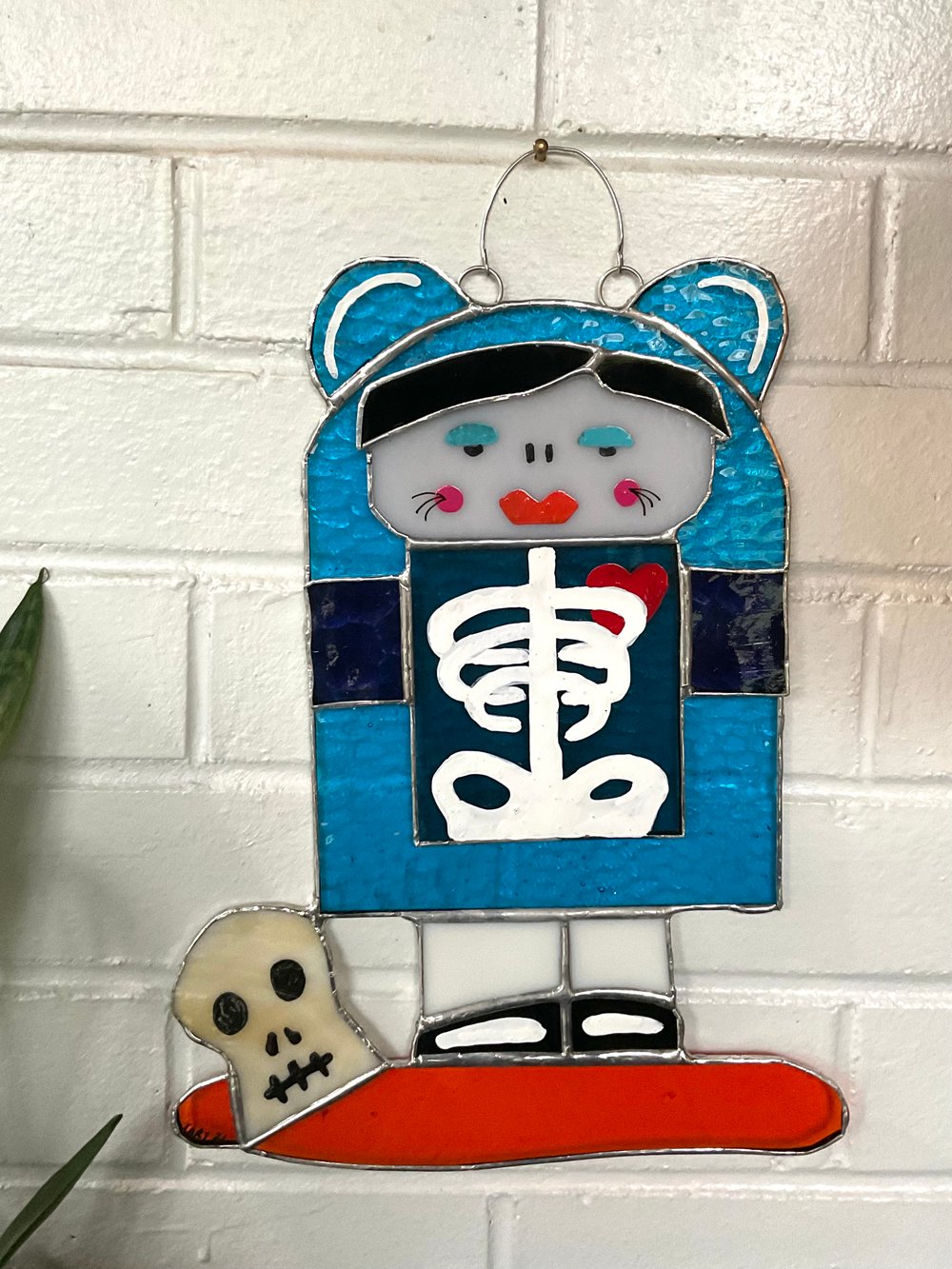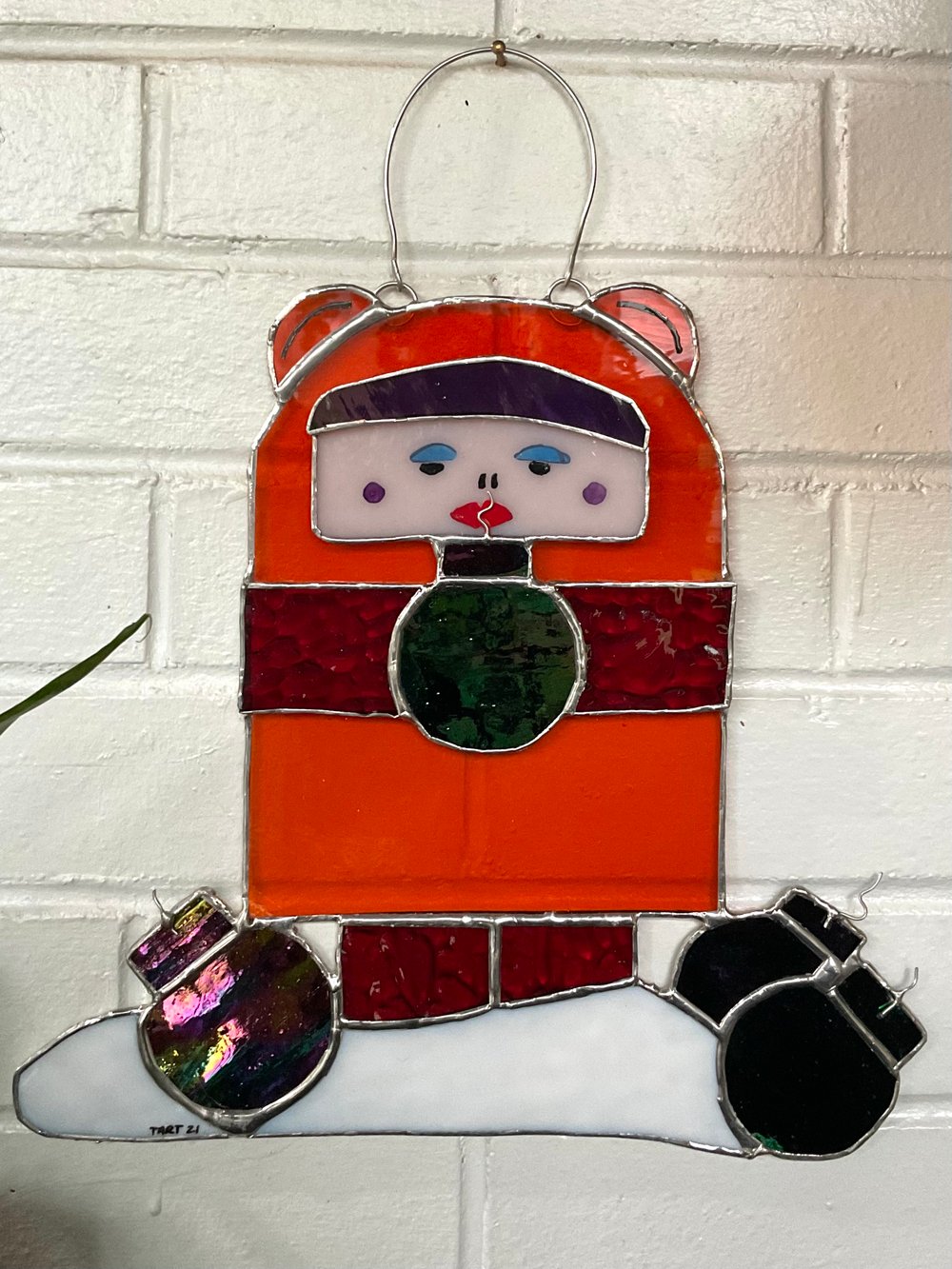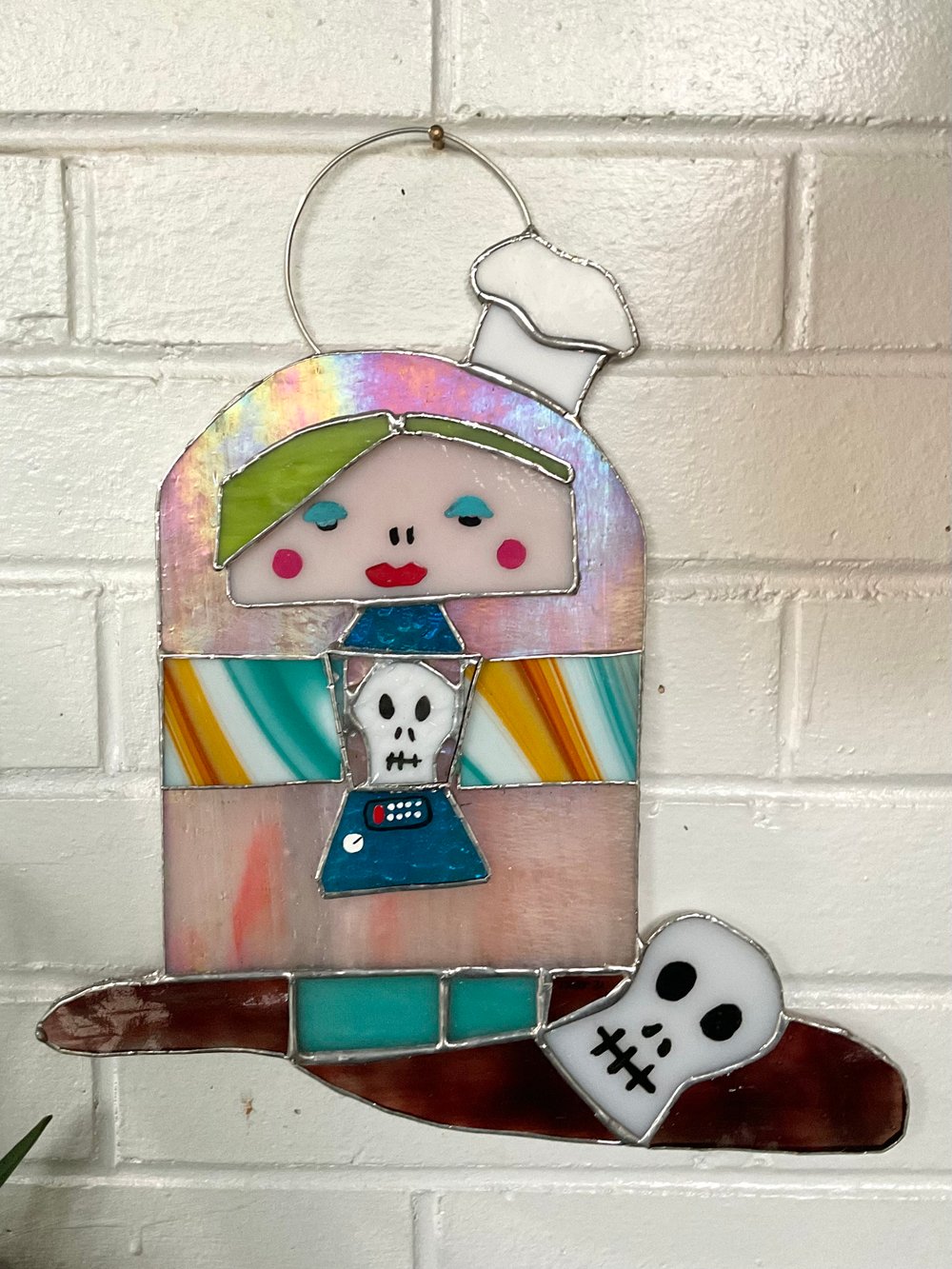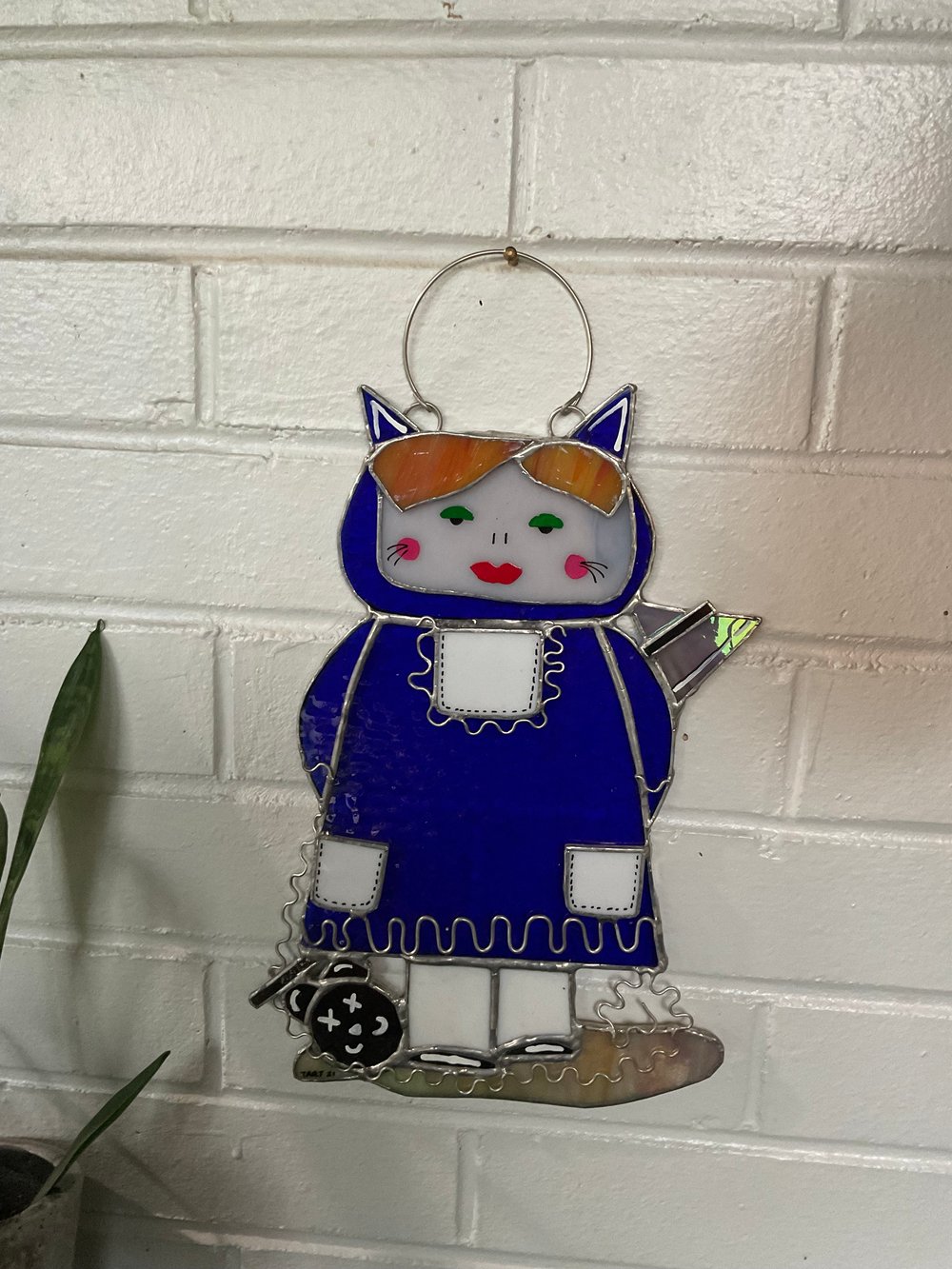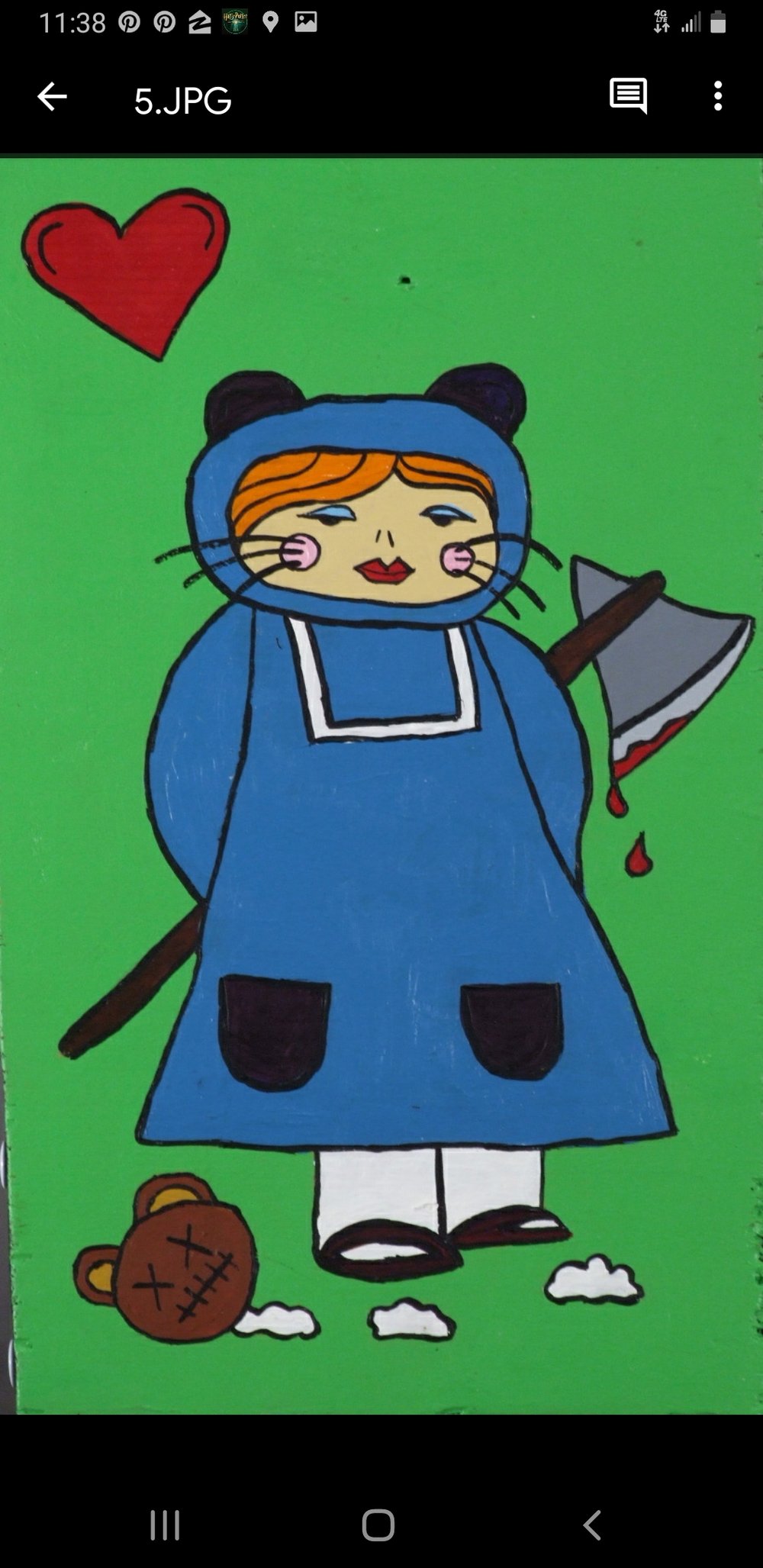 This is Jolie, a character i created back in 2009. And now, finally for 2022, I'm making her adorably twisted visage in glass, paint, and copper.
This will be a very limited series, with 12 in the series eventually.
Jolie is approximately 10.5 inches tall, and 10 inches wide. Intended for a wall or a window. Comes with hanging hardware.
A tart glass original design.
Made in Louisville.